Microwave Fennel & Flaxseed Muffin
Great bread alternative at breakfast. I often make 2 muffins and then eat half at at time
Serves 2 Prep time: 3 minutes Cook time: 1 minute
· 1/2 cup/ 100g ground flaxseed
· 1 teaspoon seeds of your choice - I like fennel & caraway mix
· 1 large pastured or omega-3 egg ( if doing low lectin, otherwise any egg)
· 1 tablespoon coconut oil ( I use biona odourless) or olive oil
· 1 teaspoon gluten free baking powder
· salt and pepper to taste
· water to loosen

Grind fresh flaxseeds in a coffee grinder or small blender/ chopper . Flaxseeds have a nutty taste, but they are not the best-tasting ingredient in the world, so need some herbs to balance. If it tastes really unpleasant, it means the flaxseed has turned rancid and should be discarded.
Place all the ingredients in a bowl , mix well with a fork or spatula. Let it sit for a few seconds.
if the mixture is thick add some water to loosen ( often 2-3 tablespoons), you are looking for a firm/thick batter, it should pour but not be runny
Then place in two glass ramekins, Microwave on high for 1 minute. Check and cook for another 1 minute if the muffin appears still wet in the centre. Using a pot holder, remove the ramekin f rom the microwave and invert, shaking out the muffin. Let cool for a couple of minutes before eating.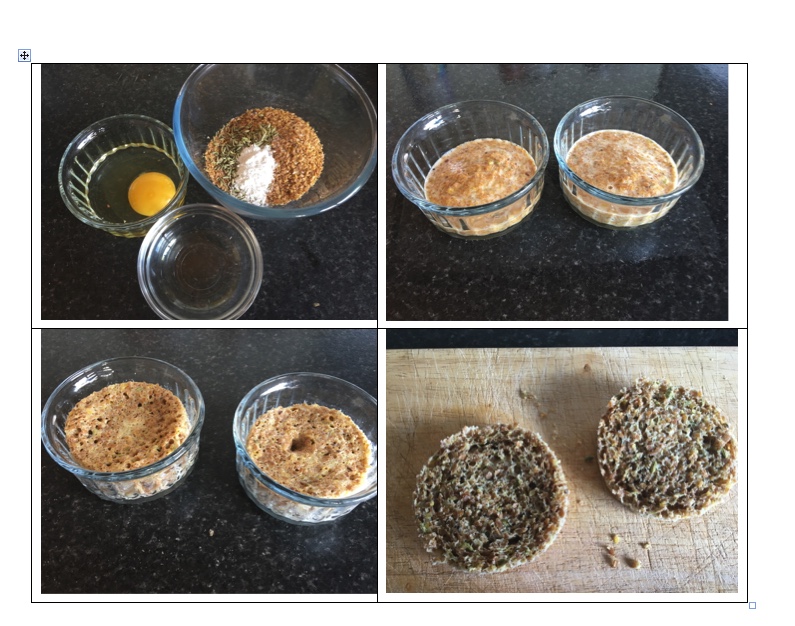 Macros per muffin (approx.) 336kcal, 15g Carbs, 32g fat, 13g protein
#LowCarb #LowOxalate #flaxbread #LowLectin #OptimiseNutrition #FlaxMuffin #Nutfree